About Stan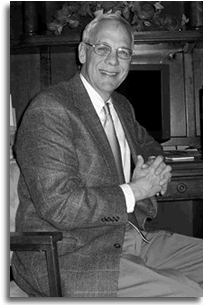 Stan Cramer worked 35 years in various news and management positions at CBS affiliate KCTV.
He spent the bulk of his career producing and airing consumer/investigative news reports, special projects, and interview programs. He exposed rip-offs and scams and helped consumers recover millions of dollars when they were cheated or misled.
His nightly reports became the most recognizable news series in the market. Numerous national and local organizations recognized him for his service to the community.

Trustworthy and Helpful
A Kansas City Star newspaper columnist wrote that Stan's stories "are hard-hitting and hardnosed and more often than not get results, probably because he knows his effectiveness depends on how much he can help his constituency rather than how much he can malign business owners and operators".

Life After TV
Since accepting early retirement, Stan formed a new company, Trust Stan, LLC, to enable him to continue helping.
He advises businesses on ways to improve customer service, consults television stations on how to successfully operate consumer units and operates a program to continue giving consumers a place to turn.

Stan's Seal of Excellence
Stan checks out companies and recognizes a select few with his "Seal of Excellence" if they meet his standards for outstanding customer service. If accepted into the program, businesses pay a fee and Stan produces their commercials when desired.

Good Takes Care of Evil
"In the past I warned about bad businesses. Now, I am able to talk about the good ones", Stan says. "The idea is to make it easier for consumers to find reliable businesses, not just avoid the bad ones. And by promoting the good ones it makes it more difficult for scam artists to stay in business."
Stan hopes this website will be helpful whenever you need to hire a company or file a complaint about one.